Jurassic World: Dominion Dominates Fandom Wikis - The Loop
Play Sound
Battle of Linz
Part of the Great War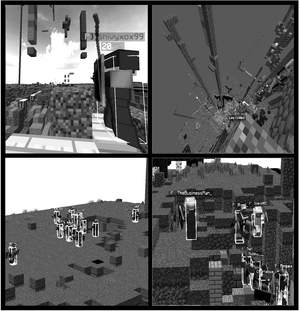 Bloodiest session, 31 December
Date
29 December 2021, 21:00 UTC — 1 January 2022, 21:00 UTC
Location
Linz, Deutschland (modern-day East Austria)
Result
Status
Territorial
changes

Belligerents
SPQR/Ottomans
Hokkaido
Great Britain
Yakuza
Crestfallen
Deutschland
Earth
Qin
Ostrogothic Kingdom
Crimean Khanate
Dutch East Indies
African Empire
Commanders and leaders
SkippZ_
Apigale
DavidFratzyy
yukiJP_
DonutSlayer_
Ludwig_H
grantykied
snivyxox99
Centurion_I
arescartier
7ett
__Jodie
OsmanBarber
Strength
Casualties and losses

The Battle of Linz was a major clash between SPQR/Ottomans and Deutschland in Linz, a major town within Deutschland. It began on 29 December 2021 and ended on 1 January 2022. It was the biggest battle of the whole Great War, and a massive defeat for the German side, causing some of their towns and allies to break apart.
Battle
29 December
Initially, SPQR was able to make some dozens of thousands of points, but at night Deutschland made hundreds of thousands, and took the lead in the siege score without major difficulty.
30 December
On 30 December, the fights were bigger and tighter, and SPQR made Deutschland almost lose all their points, but when winning for only 16k the Germans made a huge push in three sessions and got 400k points with a record-breaking of 30 people capping the banner.
31 December
The Romans took advantage of the 4-5 sessions the Germans would be offline and striked some drawbacks on Deutschland's progress.
At 16:10 UTC, the Germans started offering resistance again, but were highly outnumbered therefore being unable to make progress. Near to the end of the session, however, the bulk of the German army was able to drive the enemies out of banner to attempt a reversal. This did not work at the end as they got killed 3 minutes before capping.
At the 18:10 UTC, SPQR initially won the upper hand as they got control from all around the banner, but they were not able to cap as much as the previous session, and a final reversal made by King Centurion_I meant the Germans narrowly won the session, extending at least a bit the advantage on the siege balance.
At 20:10 UTC, the Germans initially crumbled like last session but then were able to reverse and gained more than 60k points.
At 22:10 UTC, the last session before New Year truce happened; SPQR fought hard for banner control but Deutschland kept control at ground and at the skies all the time, making the point difference even bigger.
1 January
Deutschland was ahead for more than 400k points, but the New Year truce kicked in late (0xBit apparently forgot) and when it ended, 25 attackers got SPQR to gain 200k points in only three sessions, taking advantage of timezones once again in the war. After these sessions passed, more allies of Deutschland started showing up, but they were outnumbered all the time, and despite one session won, they could not stop SPQR from winning the siege with 120k points.